Deborah D. Ramirez, Ph.D.
As a clinical psychologist with extensive psychotherapy experience, I offer individual, family and couples therapy with adults, children and adolescents. I offer exploratory and supportive and intensive psychotherapy for a variety of complaints from relationship issues and family conflict, to anxiety, depression, trauma, PTSD, grief/loss, relationship issues, infertility, adoption and parenting.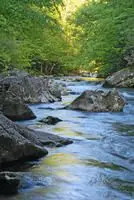 My approach to psychotherapy is to offer a safe and nonjugdmental space to explore feeling and behaviors that may be interfering with someone's individual goals. It is my strong belief that a supportive and understanding therapist can help alleviate distressing and painful symptoms, conflict and stress, leaving peace and openness for a full, happy and productive life.

We are committed to your privacy. Do not include confidential or private information regarding your health condition in this form or any other form found on this website. This form is for general questions or messages to the practitioner.
By clicking send you agree that the phone number you provided may be used to contact you (including autodialed or pre-recorded calls). Consent is not a condition of purchase.